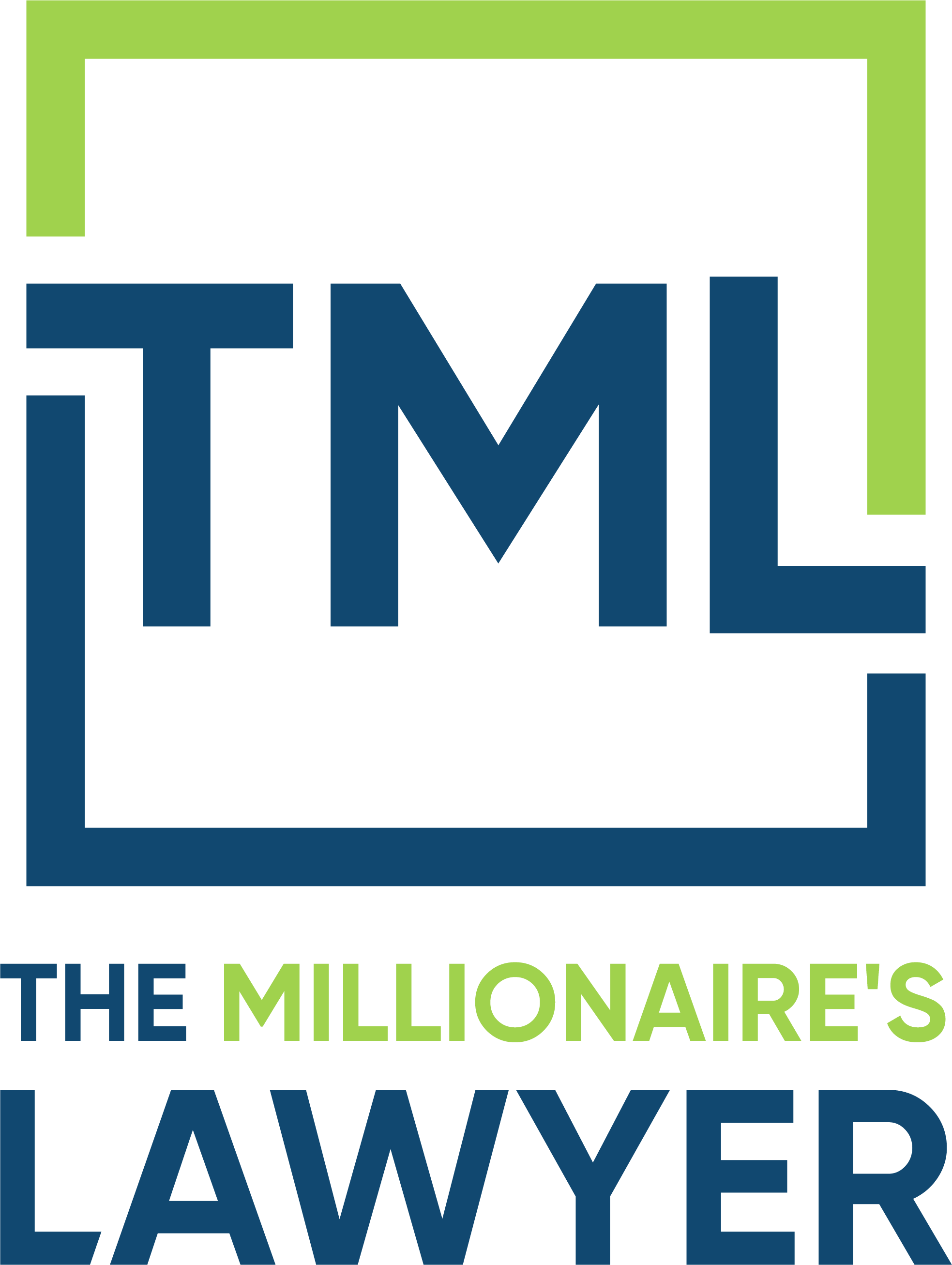 Essential question for business owners who want to know a predictable way to greater success:
If there was a lawyer proven METHOD to grow your business and prepare it for sale…market it to prospective buyers …maximize its return… and create independent wealth for YOU and YOUR family…
and, it was fully guaranteed that this METHOD would work for YOU…
Would you be willing to say YES to this proven process to help prepare your business for a sale that will allow you to realize the return you rightfully deserve?"
Now, you can structure, grow, and sell your business with the advanced business and legal strategies and tactics that I've perfected "behind closed doors" for the past 20 years…
These are the expert methods lawyers, accountants and highly paid advisors use to grow their  client's businesses — and their bottom lines — predictably, safely, and profitably.
Best of all, these methods are readily available and foolproof once implemented. 
What we're talking about is a lawyer proven process for structuring your business for predictable success…
having MORE meaningful engagement from prospective buyers…
and, generating an increased return on the sale of your business.
If this sounds appealing, then please pay close attention to what I'm about to share.
Before I tell you all about it, I want to make sure you understand how I know what I'm talking about here as I've seen it hundreds of times before. 
YOUR BUSINESS IS WORTH MORE THAN YOU THINK IT IS. AND YOU CAN SELL IT FOR MORE AND PAY LESS TAX. HOW DO I KNOW?
Let me introduce myself if we've never met before.
My name is JP McAvoy. I've been a corporate lawyer for more than 15 years and have helped hundreds of clients sell their businesses for hundreds of millions of dollars.  
I wrote a #1 International bestselling book. I host a top-rated podcast, The Millionaire's Lawyer. 
Nothing has helped my clients more than structuring their business for success and then planning their exit in a strategic way that maximizes their return.
What do I know from working with all of these successful business owners? 
Planning for the sale of your business guarantees a better return.
When business owners take advantage of lawyer-proven strategies, this happens: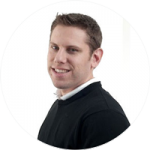 Like Nathan, who grew and sold his business within six months of beginning to work with JP.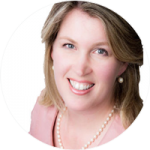 Like Sarah, who's growing her family's business with the same principles advanced as The Millionaire's Lawyer.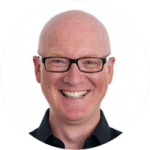 Like Trefor, who has called JP the secret weapon for his business success.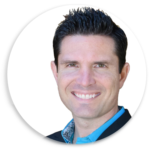 Like Dr. Bill, who's building a new business and will sell it with The Millionaire's Lawyer. 
If you're ready to join an elite group of business owners and put yourself on the path for sales success…
Here's how you'll get you there:
Introducing
Grow And Sell Your Business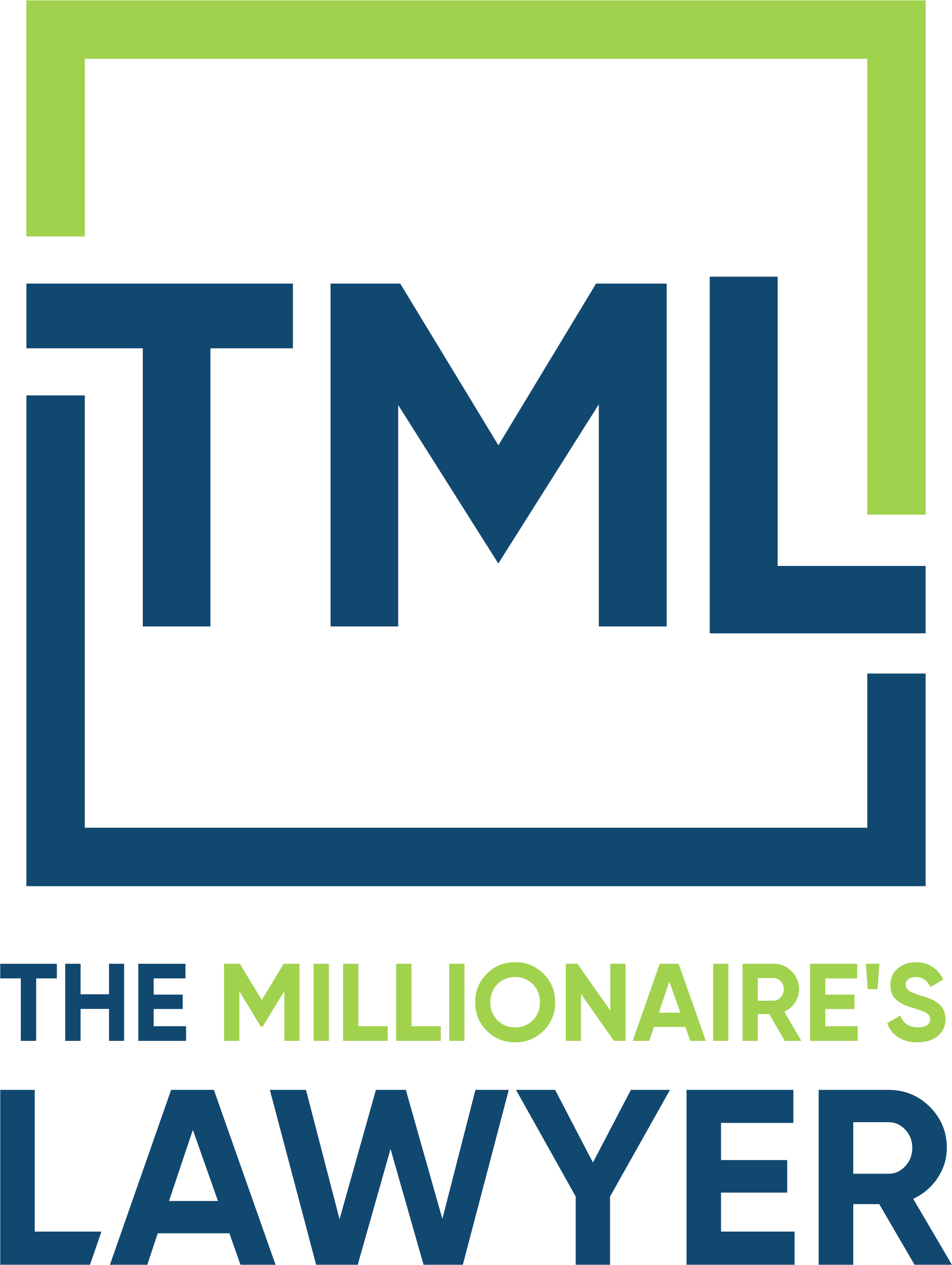 The first and only comprehensive online and LIVE training program engineered to get your business in shape and ready for premium status… and the ability to convert that status into cold, hard cash!
Grow And Sell Your Business turns you into your own PR machine, generating opportunities which catapult you from best-kept secret to highly sought-after authority.
Now, it won't teach you how to become a millionaire overnight, although it will put you on the path.
I've invested the last 20+ years working in the trenches and have literally invested millions of dollars over these years to determine what works.
The result?
A proven program which has been battle tested and optimized over hundreds of clients… from every conceivable area or niche — manufacturing, technology, health, nutrition, healing, pets, education… and many more.
It's your "excuse me" shortcut to the front of the line, steering away from all of the "grind 'til you have no life" brain damage advice.
YOU WILL LEARN THE EXACT STRATEGIES I USE TO…
Generate more money this year than I have in the last two years combined
Secure cover features in major publications, such as Esquire Magazine
 Made my book The Millionaire's Lawyer: Grow And Sell Your Businessn To Do a #1 International Bestseller
 Have countless people tune in to The Millionaire's Lawyer Podcast, view my training videos and enroll in my products, programs and services
Here's How it All Breaks Down:
9 detailed modules
These 9 modules cover the THREE phases of the Grow And Sell Your Business method.
(VALUE $1,997!)
During this phase, you'll discover:
The 8 reasons why appearing on podcasts is your golden ticket to positioning yourself as the go-to expert in your respective niche
How to attain crystal clear clarity on to structure your business so you finally have confidence that you're doing business the right way (Warning! You are likely not set up the right way right now)
How to leapfrog over your competitors and advance from just another option to rock-solid positioning and becoming the go-to-expert in your niche
How to use the secret of the "eyebrow test" to figure out if your ideas will be profitable
How to mold your "Topic of Influence" to create irresistible attraction and bend hosts and audiences to your will (get this wrong and podcast hosts will slam the door on you for good)
How to 'spin' your already existing knowledge to create mind blowing 'AHA' moments for your audience
Revealed: A step-by-step blueprint on how to create immense value that leaves audiences spellbound'
The unconscious mistakes too many make when presenting their message
How to use the "Teach a man to fish" philosophy to make listeners and passive prospects never forget you
The one-two punch secret that virtually opens almost every top name podcaster's door you knock on
The exact recipe you need to follow to craft an unbeatable "Media One Sheet" — miss one of these ingredients and your sheet ends up in the trash
And many more…
By the end of Phase One, you'll know precisely how to articulate who you are and what you do.
You'll have the exact language to describe the problems you solve… how you help those who need you most… and why audiences should listen to you.
You'll be able to use this exact language to boost your sales on your website and on your social media profiles. Plus, you'll have clarity around your unique talents and abilities like never before.
At the same time, my team will work with you to create your media one sheet and design it FOR YOU so you have the professional appearance you need.
Secrets of the Pitch: My step-by-step framework for identifying, improving and nailing a pitch that gets you booked nearly every time
How to persuade people into giving you what you want without being manipulative (When you do this, people actually THANK you for it)
How to escape "limbo-land" and get a definitive answer without being pushy or bossy (most business owners are bashful about this)
How to identify the right shows to appear on (appear on the wrong show once and you'll damage your industry reputation and set yourself years backwards)
17 Proven ways to develop real relationships with influencers
Discover the "Primary Currency" principle and the power it has when approaching podcasters
Shortcut your way to an all-star podcast appearance by using an underutilized function of a software app creeping in your computer right now
The ancient story archetype which draws listeners in like bees to honey… and makes you automatically relatable, trustworthy and authentic
Legendary marketer's Dan Kennedy motto on how you can make every prospect buy regardless of what you sell… IF you do this one simple thing
Unlocking the mysteries of intrigue: Learn the ways of fascinating your guests into your ecosystem and being part of your tribe
5 core engagement strategies to bond with new podcast listeners right away while building unbreakable trust
And many more…
During this phase, you'll learn how to be an engaging guest that their audience WANTS to connect with and learn more from. You'll develop and complete your show pitch so that you get consistently booked on the shows YOU want.
On our side, our team will help you develop, complete and practice your show pitch… so that you get consistently booked on the high visibility shows you'll get the most out of.
Show me the Money! My 5 favorite Monetization strategies which will show you how to ethically make more sales without filling up more of your calendar (using just one of these strategies will "flip the switch" of your bank account)
Proven tactics you can implement to bounce listeners into your world and subtly shift them from 'passive' listeners into 'active' prospects
The 4 core Enrollment strategies to activate listeners into action and magnetize the highest quality of leads (the kind of leads who don't need hard selling or convincing — glued to you simply by putting these strategies in place)
The anatomy of the perfect lead magnet: Best practices to make people swarm to get it. Including the exact lead magnet tactics I use to scale my business
How to plug your business's products or services in every podcast you appear on… without sounding salesy or turning people off. (In fact, if you do it the way I show you, people might thank you for plugging your products.)
A quickie "tech idiot's" guide to every tool you'll ever need to build a hyper-profitable funnel for your business
The step-by-step guide to your own Indoctrination sequence: The ultimate set-it-and-forget-it asset that prints money on clockwork
My 7 "Getting Paid" rules you need to follow to create uncontrollable desire for your products and services
Go behind the scenes into my business structure and discover how I'm able to build a 1-man 7-figure+ monopoly working just 3 days a week
And, much more…
During this phase, we'll focus on the money.
We'll get you ready to monetize your visibility and have a place to send listeners that looks awesome… adds immediate value to their life or business… and seamlessly flows towards the sale of your products, programs and services.
Our team will make sure that you have exactly what you need to:
Capture high-quality buyer leads
Communicate and indoctrinate prospects into your ecosystem, and
Develop offerings that perfectly fit the needs of your target market
No worries if you don't have a clue as to what your funnel should look like. We'll take you by the hand and show you exactly what a highly-profitable business looks like.
What if you're a pro and you already have a profitable business?
My team can audit your funnel and help you optimize its performance. We'll also reveal monetization options you may not be taking advantage of.
Now, the raw truth is we're sinking in information…
… we don't need some encyclopedia of client-getting, authority building or business-development tactics.
We need to take ACTION. That's why I've built-in accountability, community and game plans into the program.
3 LIVE GROUP
TRAINING SESSIONS
Feeling alone and maybe a bit unsure how to implement everything you're about to learn?
Want to have a helpful, guiding hand to help you past the roadblocks on the path to growing your business?
I'm here for you.
Yup. You get to be mentored by ME personally. This is where the magic happens:
3 Deep-dive sessions where I bust through your challenges and help guide you to become more confident and successful.
Q&A sessions to get on-the-spot insights and customized solutions tailored for your business.
Challenges and check-ins to keep you on track and accountable.
Behind the curtain systems and strategies I personally use to run my 7-figure+ business.
You'll hear me deconstruct different businesses, including how to explosively grow their exposure, improve their business models, and implement systems to maximize return.
And you have a front row seat to each and every one of these calls.
Imagine how much time, trial and error it will save you by having a mentor who's been there and done that… one who has a proven, repeatable process laid out from A-Z.
PLUS… ACCESS TO OUR PRIVATE FACEBOOK COMMUNITY
The GROW AND SELL YOUR BUSINESS system includes a thriving support community. In it you can hop on in-between sessions and connect with others in our group. Post questions. Find referrals for your business.  Even find employees or independent contractors, share resources and much more.
Imagine being surrounded by people who want you to succeed, who are there to cheer you on, and who are eager to share what's working for them. Plus, I constantly check in on the group and provide feedback and guidance, as needed.
People ask me all the time if they can join this group and I tell them that the only way in is to be a client of mine. Since you'll be a client, you get access to a 24/7 community forum for free.
AND, WE'RE ALSO INCLUDING OUR INCREDIBLY DETAILED TRAINING MATERIALS…
(VALUE: $1,497!)
THAT'S CORRECT! YOU'RE RECEIVING THOUSANDS OF DOLLARS OF PROPRIETARY AGREEMENTS WITH THE COURSE!
This is a full fledged, incredibly comprehensive, set of documents which shows you exactly how to create… grow… and monetize your own thriving business.
We have left NO stone unturned in this first-class, easy-to-understand (and implement!) program. Literally, EVERYTHING you need is here…
From inception to exit, creating a culture for success in your market (and other markets when possible) and cultivating a loyal following…Grow And Sell Your Business is the ONLY course you'll ever need to start, launch and monetize your business!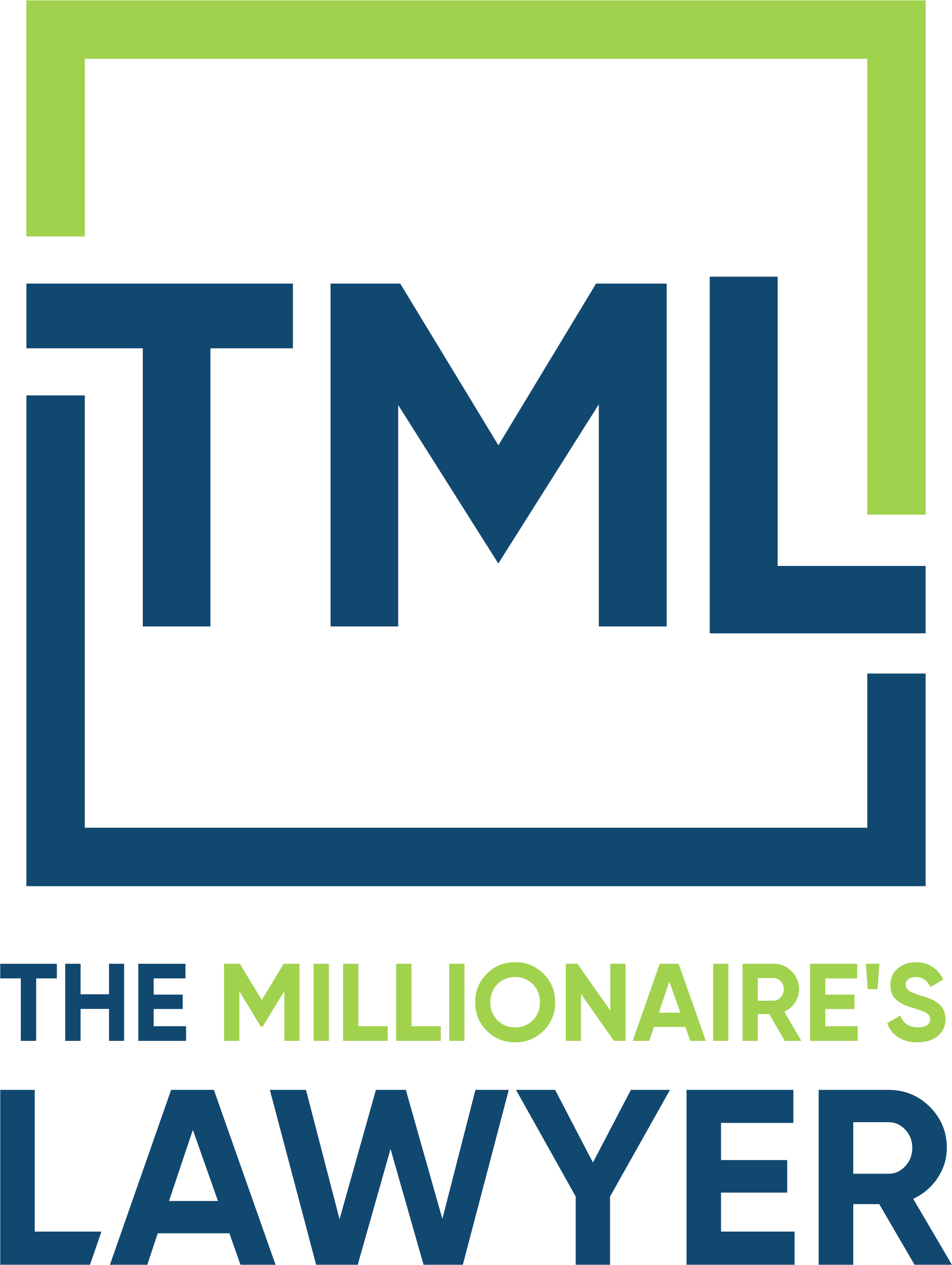 Now, I could stop right here and the investment for enrolling in Profiting From Podcasts would still be an incredible deal and just a fraction of the total value of what you'll receive.
However, because I want to make this a super easy YES for you, when you enroll today we're also going to include:
Professionally Designed Listing Sheet
(VALUE: $1,000!)
To list your business, you'll need a professionally designed listing package that includes a Listing Sheet.
Have a professionally created Listing Sheet allows you to see what your future will look like.  My team will help create a detailed, beautiful listing sheet that will contain the information buyers are looking for when prospecting a business. Seeing your listing will help you see what you need to do to prepare your business for sale. 
No need to try and hunt down a designer. We've created one that we'll customize for you with your info. Now, if you went out and hired a designer to do this, you'd easily invest $1,000 or more. When you enroll in Grow And Sell Your Business, you get your listing sheet done for FREE.
Premium Listing on Millionaire's Lawyer Business Watchlist
(VALUE $1,000!) 
The Millionaire's Lawyer Business Watchlist is the place more and more prospective buyers are going to when they are looking for businesses to purchase.
This is the perfect place to be to start your Grow And Sell Your Business journey. You'll be able to set up your professional profile and have a lifetime listing on this growing platform. This is easily worth $1,000. When you enroll in Grow And Sell Your Business, you get it FREE.
With everything we've included so far, you could see why this would be a great deal at three or, even, four thousand dollars. But… your investment today won't be anywhere near that amount and it's about to get a whole lot better!
For my entire career, I've taken great pride in being decisive and taking action. So, if you're like me and when you see what you want, you move forward, I want to reward you for doing so by kicking in two HUGE bonuses if you enroll today.
CHECK OUT THESE ADDITIONAL BONUSES!
ANNOUNCING… PERSONAL ACCESS TO ME FOR YOUR TOUGHEST QUESTIONS. SOLD OUT!
(VALUE: $1,000!)
If you're one of the first 50 to enroll in Grow Ande Sell, you'll also receive a 30-minute consult with me!
If you hit a barrier you don't know how to overcome, I'll personally mentor you through the challenge. If you need advice on how to apply one of the strategies you'll learn in the course for your business, I'm here for you.
You'll see that 20 minutes with me is comparable to a full day with other coaches. In less than half an hour, I will answer your most burning questions or help you lay out a powerful plan of action for getting to where you want to go — using the path of least resistance.
Nowadays, I am rarely available and people pay tens of thousands of dollars to join me. When you enroll in Grow And Sell, you get my expertise for FREE if you are one of the first 50 people to join.
So, let's do a quick recap of everything you'll receive when you enroll in Grow And Sell Your Business today.
9 CORE training lessons (Value $1,997)
3 LIVE Group Training Sessions Led By Me (Value $6,000!)
Professionally Designed Listing Sheet (Value $1000)
Lifetime access to our private Facebook community (Priceless)
The Millionaire's Lawyer Premium Business Listing (Value $297)
Grow And Sell Your Business Training Materials (Value $5,500)
FIRST 50 ONLY — 30-Minute 1:1 Consult With Me (Value $1,000!)
When you add it all up, that's a total REAL world
value of
$15,794

!!
I'm super excited to help you achieve the visibility, revenue and life you absolutely deserve. So, to make this as easy as possible for you to say YES and join us, today, you can enroll in Grow And Sell Your Business for just…
FREQUENTLY ASKED QUESTIONS
I'm just starting out and my business fairly "new" and a long way from being offered for sale. Why would I want to take the course now?
Most people mistakenly think that they can complete the structure of their business at the time they are selling.  The reality is that a business needs to be structured at least two years prior to its sale in order to maximize access to capital gains exemptions.  And a podcast host prefers to interview already famous people. It's been my experience that many hosts, especially the more established ones, prefer interviewing undiscovered talent or rising stars because the famous folks are often overexposed.
In the world of podcasts, NOT being famous actually works in your favor, because most hosts take GREAT pride in being among the first to share new stories, tools, tactics, resources and strategies with their audience.
Can't I just hire a lawyer or do my own research and structure my business myself?
The short answer is YES. Of course you can. I know lots of good lawyers and am happy to recommend several that you can work with. However, even the LEAST expensive lawyer will cost you THOUSANDS of dollars… far more than the Grow And Sell Your Business training… and hiring a lawyer won't include ANY of the bonuses I am offering including The Millionaire's Assessment, listing your business on our businesses to watch list, and much more.
And, yes, you can certainly try to do the research to learn how to do it yourself.  However, why try to do this on your own and save a few dollars when I will teach you what is needed and give you the comfort in knowing it is done right?!
Keep in mind that just one mistake could cost result in penalties and interest from a taxing authority on the sale of a business.  The comfort alone justifies your investment and the value of everything else you'll receive when you enroll in Grow And Sell Your Business should make this an easy YES for you.
How do I know if my business will be attractive to a prospective buyer?
This is one of the topics I cover early on in the training. I'll make sure you have a compelling pitch that gets you booked! Plus, you can get further help through the Facebook community, my monthly open office hours sessions and the four pre-event training sessions I conduct prior to The New Media Summit.
I'm not very technical. Can I do this?
Yes! The great thing about being a podcast guest is that the host does all of the hard work FOR YOU including all the technical stuff you simply don't need to bother yourself with. You just have to show up and share your message (that's why you can reach thousands of people in only a couple of hours per week). They take care of EVERYTHING else.
I'm super busy. Can I do this?
Yes! See above. If you can carve out just TWO hours per week to appear on shows, you'll not only secure MASSIVE visibility, but once you implement my $1,000 FUNNEL, you can consistently add $100,000 or more per year to your business. (Do the math — 2 appearances per week x $1,000 = $2,000. $2,000 x 50 weeks = $100,000!)
Do I need a sophisticated or expensive reorganization to make this work?
No. I recommend investing in a decent USB plug-in microphone (about $50), but you don't even need this out of the gate. Your phone can ABSOLUTELY suffice as your microphone for now.
Can I make money while my business grows?
In a word, YES. But… you don't get paid to be a podcast guest.
Making money as a guest requires you to understand how to BOUNCE listeners into your ecosystem so that you can open a dialogue with them and shift them from being passive listeners into being active prospects.
I am a master at converting appearances into money. I'll show you exactly what to do and guide you to create your very own $1,000 FUNNEL that converts EVERY TIME you appear on a show.
How does appearing on shows help me grow my business?
First and foremost, appearing as a guest elevates your credibility, authority and visibility. These are three crucial steps on the path towards building the ever-important know, like and trust factor with prospects. I show you precisely how to expedite this process. And, once people know, like and trust you, selling books, enrolling coaching clients, filling live events and more is a breeze.
How much time does it take to prepare for the sale of my business?
Unlike radio and television appearances that average approximately four minutes, the average podcast interview is 62 minutes! This provides ample time to share your mission and message and develop rapport with listeners. Before your interview, I do recommend listening to a handful of episodes to get a sense of what the show is about and how to best position your expertise as it relates to the show flow. You can easily get a sense of what a show is all about in just a few minutes.
So… the long answer to your question is ~ 15 minutes of prep and allocate an hour for the interview.
Is there a money-back guarantee?
Yes. Once you enroll, book your call with me (if you're one of the first 50 — we'll let you know if you are) and get started with the training. 
If, after we've had a chance to chat, you've joined us for ALL of the live training sessions, experienced ALL of the training modules, attended The New Media Summit, taken advantage of the bonuses you'll receive and guested on shows following the procedures I teach, you find that you are not profiting from podcasts, simply contact us within 10 days of our final coaching call with proof of participation and we'll offer you a full refund. 
You risk nothing by clicking that button and checking things out now. You'll be taken to a secure registration page where you'll submit your details and payment information and you'll receive immediate access to  Module #1 of the training as well as many of the bonuses.
That's correct, you can go through the entire training, put the proven Profiting From Podcasts methodology to work for you and your business and begin generating revenue leveraging what you'll learn… before you're even paid in full if you choose the 3-pay option.
You literally have nothing to lose AND everything to gain.
ARE YOU READY TO GAIN INVALUABLE KNOWLEDGE, BECOME A WELL-RESPECTED BUSINESS OWNER & IMPACT MORE LIVES UPON THE SALE OF YOUR BUSINESS? ENROLL NOW!

One person has the power to change the world, impact millions of lives and leave a legacy for lifetimes to come. That person is… you!
I look forward to helping you share your mission and message with the masses, secure the significant visibility you absolutely deserve and get paid extraordinarily well for what puts fire in your soul.
I hope you choose to join us. Register now. I'll see you on the inside.
JP McAvoy, Esq.
P.S. Grow And Sell Your Business is only open for registration to new students ONCE per year. Don't wait another year to secure the visibility you rightfully deserve and monetize your expertise. I look forward to serving you.